This work is an idea I had for a weather app that provides ideal things to do in your area. It learns the users interests and based on where they've set their location, the app provides events and interests around them ideal for the current weather. The app is geared towards people who travel often, either for work or pleasure, who wish to find things to do or visit based on their interest and on the weather.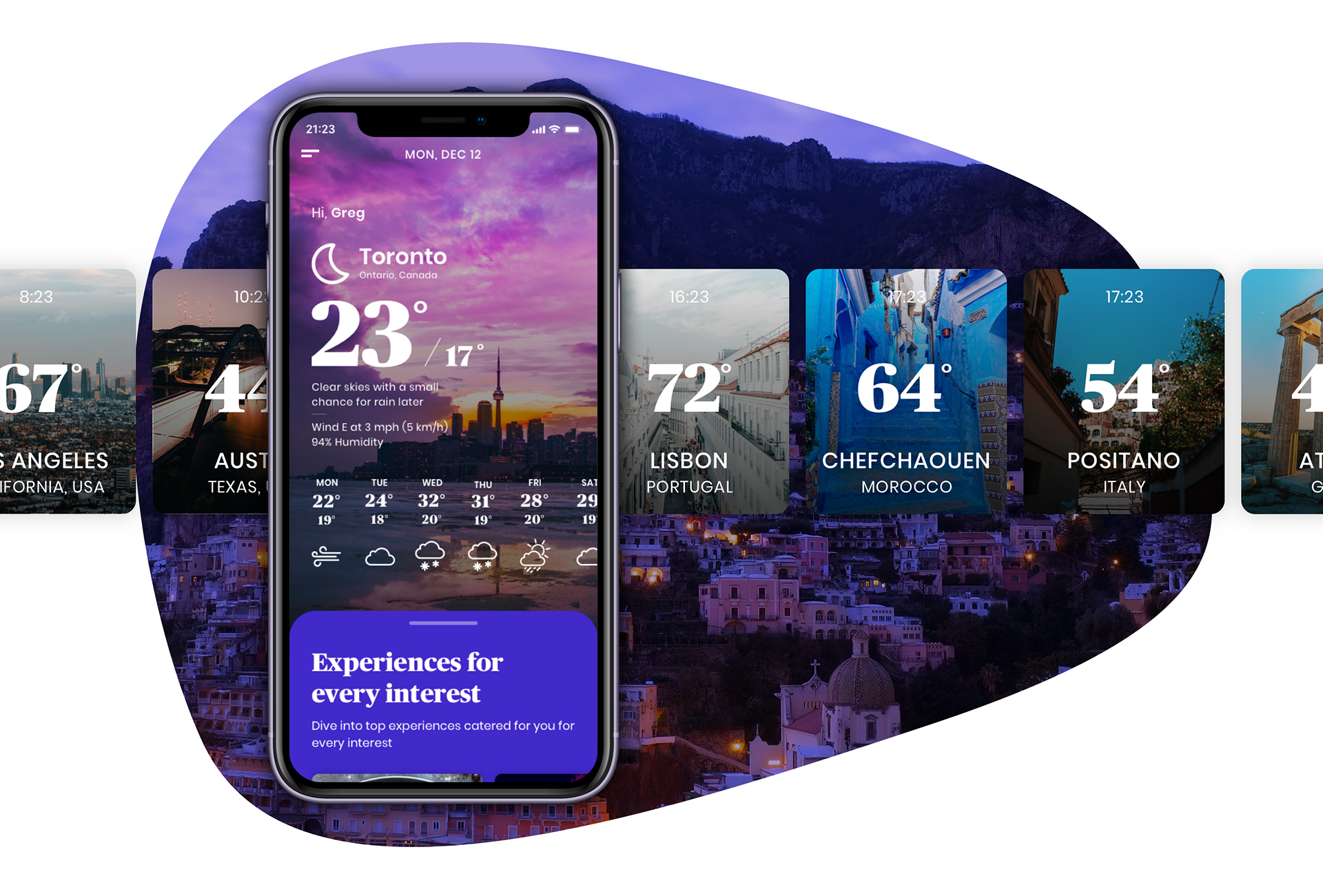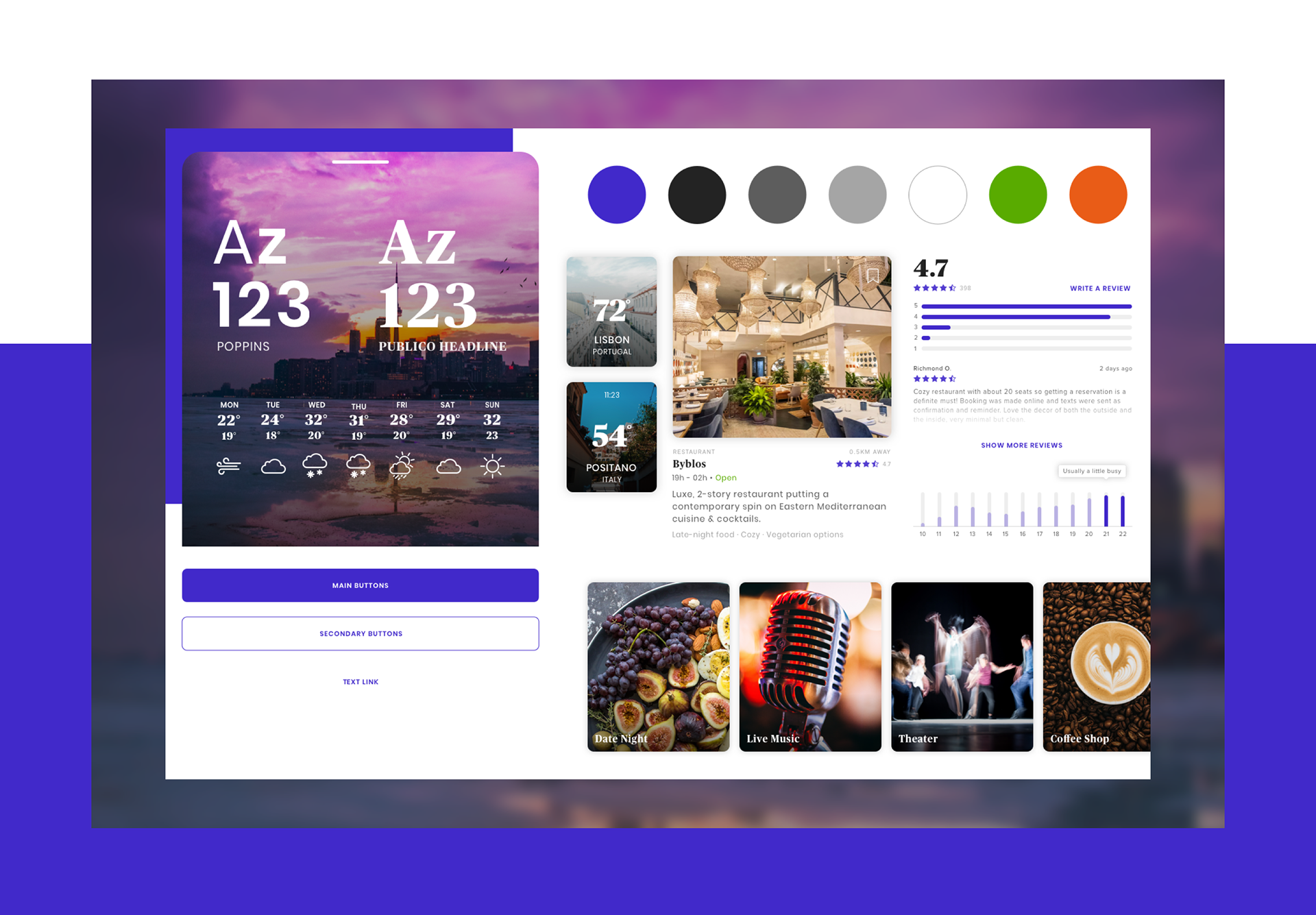 This style tile is a collection of the different styles and components used in designing this app. 
Built in principle, this animation is done to show the intended interactions when scrolling and navigating to a new page.